Learn More about the Airstream Bambi in Baton Rouge, LA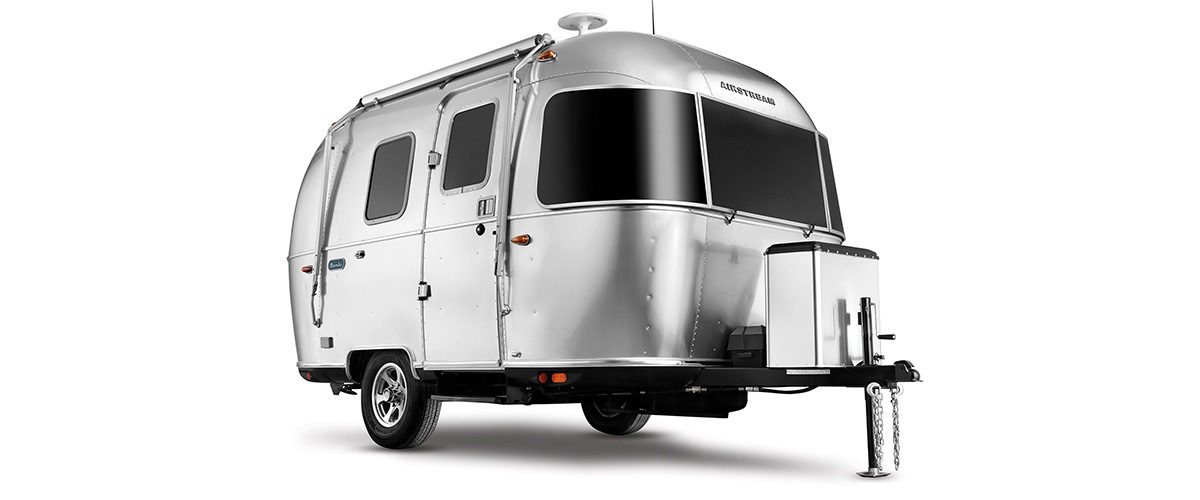 Have you heard the Airstream Bambi name before? For years, it's been a nickname for our smallest single-axle travel trailers. But now Bambi is its own official family of lightweight, space-maximizing options ready to deliver a huge step up from the tent camping experience. The Airstream Bambi takes care of all the little things you need, so you can get out there and have some big adventures.
Outside the Airstream Bambi
Airstream Bambi owners get the best of both worlds: a small, lightweight travel trailer and the iconic Airstream curved aluminum design. Every Bambi option will make a statement wherever you happen to be traveling and, more importantly to our Louisiana customers, last a lifetime or more.

Discover the Airstream Bambi Interior
The galley kitchen in the Airstream Bambi has all the appliances you need, thoughtfully arranged according to the way you'll use them. The dinette doubles as lounging space and even transforms into extra sleeping space, while the bathroom gives you space to get clean without having to sacrifice space elsewhere in the trailer. Every inch of the Airstream Bambi is thoughtfully created to be able to meet all of your needs while on the road.

Get Your New Airstream Bambi Today
There is nothing more timeless, more exemplary, or more refined than the Airstream Bambi! In every Airstream Bambi option you'll find dedicated sleeping space, convertible dinette space, a kitchen with all the essentials, and an on-board restroom. Are you interested in checking out a Airstream Bambi or purchasing one today? You've chosen the right place! Give us a call, shop online, or visit the RV Shop of Baton Rouge in person! We will help find the right RV for you in no time.