Thor Riviera Class A Diesel Motorhome
Thor Riviera Specs and Features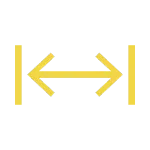 Length
34' 11" - 39' 9"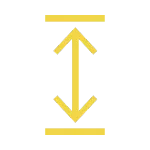 Height
12' 6"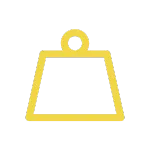 GVWR
29,500 lbs - 32,000 lbs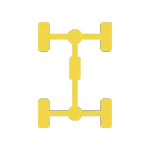 Chassis
Freightliner XC-S
Sleeping
Capacity
4 - 8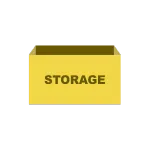 Exterior
Storage
96 cu. ft. - 130 cu. ft.
The Thor Riviera is a luxurious Class A motorhome that offers the perfect blend of style and functionality. Available at The RV Shop, an authorized Thor Motor Coach RV dealer in Baton Rouge, LA, this motorhome ensures you can explore freely and comfortably. With its spacious interior, top-notch amenities, and sleek design, the Thor Riviera is the ideal choice for anyone looking to travel in style. Whether you're hitting the open road or embarking on an adventure off the beaten path, the Thor Riviera will exceed your expectations and elevate your travel experience.
Thor Riviera Exterior Features
The Thor Riviera is a standout among diesel motorhomes, boasting a striking exterior design and a range of luxurious features. Its exterior kitchen adds convenience to outdoor living, while the overhead bunk provides additional sleeping space. Safety is prioritized with the roll stability control system, and the awning with LED lighting enhances the overall ambiance of the exterior. Whether exploring the great outdoors or enjoying a peaceful camping experience, the Thor Riviera stands out as a practical and stylish choice.
Thor Riviera Interior Features
The Thor Riviera boasts a luxurious interior that combines functionality with stylish design. Its spacious living area is perfect for entertaining guests or enjoying family time, while the high-end finishes and polished porcelain tile floors add a touch of elegance. The electric fireplace not only adds warmth to the space but also creates a cozy ambiance. The Thor Riviera also features a modern multiplex wiring control system, allowing for the easy control of various electrical components. With its luxurious amenities and modern appliances, the Thor Riviera offers a truly comfortable and upscale RV experience.
What Makes the Thor Motor Coach Riviera Stand Out?
Luxurious and high-end features.
Bunk beds for families and a spacious Diesel Motorhome for comfortable travel.
Multiplex wiring control system.
Exterior kitchen, perfect for outdoor cooking and entertaining, and an electric fireplace in the living area for added coziness.
Retractable rooftop and awning with LED lighting.
Safety features include roll stability control and automatic leveling jacks.
Touchscreen dash radio, keyless entry, and a king-size bed.
Hot water recycling system and power pack electrical system for energy efficiency.
Spacious storage capacity .
Bike rack and pet-link multi-purpose tie-down.
The Thor Motor Coach Riviera is a top choice in the market, offering a combination of luxury, comfort, and functionality for a truly special motorhome experience.
For more details and future discounts, contact The RV Shop today.
Thor Riviera Floorplans
The Thor Riviera offers a range of floor plans designed to maximize space and functionality. Each floor plan includes slide-out rooms that further expand the living area. Options for bunk beds, an overhead bunk, a king-size bed, and a bathroom and a half provide versatility for different needs. Specific slide-out rooms in the floor plans include dimensions such as:
Riviera 39BH with 3 slide-out rooms
Riviera 38RB with 2 slide-out rooms
Authorized Thor Riviera Dealer Near Baton Rouge, LA
The Thor Motor Coach Riviera seamlessly merges capability, comfort, and drivability, ushering in boundless travel experiences. This top-tier motorhome is thoughtfully presented by The RV Shop, an authorized Thor Motor Coach dealer in Baton Rouge. Its exceptional attributes make it the perfect companion for those in pursuit of unforgettable adventures. Venture into uncharted territories and embark on your journey towards new horizons with the remarkable Thor Riviera.