Thor Rize Class B Motorhome
Thor Rize Specs and Features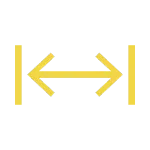 Length
17' 11"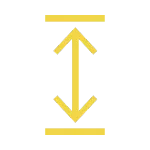 Height
9' 5"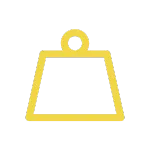 GVWR
8,550 lbs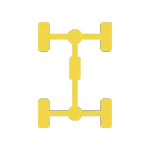 Chassis
RAM Promaster®
Sleeping
Capacity
2
The Thor Rize Class B Motorhome is a versatile and compact RV that offers both comfort and freedom for your travels. This motorhome is available at The RV Shop, an authorized Thor Motor Coach RV dealer in Baton Rouge, LA. With its convenient features and thoughtful design, the Thor Rize ensures that you can explore the open road comfortably and confidently.
Thor RIZE Exterior Features
The Thor RIZE is equipped with top-of-the-line exterior features that cater to the needs of outdoor enthusiasts. With solar panels and a solar charge controller, this motorhome ensures a reliable power source for all your camping or outdoor adventures. Additionally, the gas motorhome comes with registration tags, making it easy to hit the road. You'll also appreciate the rear water sprayer and generous grey water capacity, providing convenience and peace of mind during your travels. Whether you're embarking on a weekend getaway or a cross-country trip, the Thor RIZE has all the features you need for a comfortable and enjoyable outdoor experience.
Thor RIZE Interior Features
The Thor RIZE offers a range of interior features designed to enhance comfort and functionality. The residential vinyl flooring provides both comfort and durability, making it easy to clean and maintain. The Technoform Euro-style upper cabinet doors add a touch of elegance to the interior, while also providing ample storage space for all your belongings. Additionally, the premium window privacy shades allow you to control the amount of natural light coming into the RV, ensuring a relaxing and private atmosphere inside. These interior features make the Thor RIZE a truly inviting and stylish motorhome for your travels.
Thor RIZE Convenient Features
The Thor RIZE motorhome offers a range of convenient features that make it perfect for outdoor enthusiasts. With an electric refrigerator and a two-burner gas cooktop, you'll have everything you need to prepare delicious meals on your camping trips. The outdoor rear water sprayer comes in handy for quick cleanups, while the rain sensor wipers enhance visibility during inclement weather. Keyless entry provides ease and convenience, while the touchscreen dash radio offers entertainment options on the go. Additionally, the lane assist feature ensures a safer driving experience. The Thor RIZE is designed with these convenient features to enhance your camping lifestyle and make every adventure more enjoyable.
What Makes the Thor Motor Coach RIZE Special?
Spacious floorplans: Thor RIZE offers generous living spaces with multiple options for families and outdoor enthusiasts, ensuring comfort.
Convenient features: Equipped with rear water sprayer and task lighting, catering to outdoor enthusiasts' needs.
Competitive price: RIZE offers affordability and quality, with a competitive price point, providing luxury without breaking the bank.
Outdoor enthusiasts: Designed with solar panels, a charge controller, and a gas motorhome for reliable power and mobility.
Family-friendly: RIZE's spacious floorplans accommodate families, providing ample storage for camping essentials and ensuring comfortable and enjoyable trips.
The Thor RIZE is a remarkable motorhome that combines special features, competitive pricing, and convenient features to meet the needs of outdoor enthusiasts.
Authorized Thor Rize Dealer Near Baton Rouge, La
The Thor Motor Coach Rize offers a gateway to unlimited travel possibilities, embodying a harmonious blend of capability, comfort, and drivability. This top-tier motorhome is thoughtfully offered to enthusiasts by The RV Shop, a authorized Thor Motor Coach dealer in Baton Rouge, LA. Its exceptional features make it an ideal companion for those seeking memorable adventures. Explore uncharted territories and begin your journey towards newfound experiences with the remarkable Thor Rize.