Airstream Flying Cloud at The RV Shop in Louisiana
The Flying Cloud has been one of Airstream's most popular travel trailers for decades, and there's a great selection of these stylish travel trailers available at The RV Shop. With 16 different floorplans available, it's easy to see why Airstream Flying Cloud is a perfect fit for Louisiana families, long-term travelers, or weekend wanderers. 
Both practical and efficient, the Airstream Flying Cloud lineup at The RV Shop in Louisiana invites you inside with the impressive flair of modern design on the outside. Compared to its "box-shaped" competitors, these innovative travel trailers will last longer, require less maintenance, offer better stability when towing and cost you less at the fuel pump. When our customers in Louisiana are looking for a travel trailer that's perfect for the whole family, the Airstream Flying Cloud always shows up at the top of the list.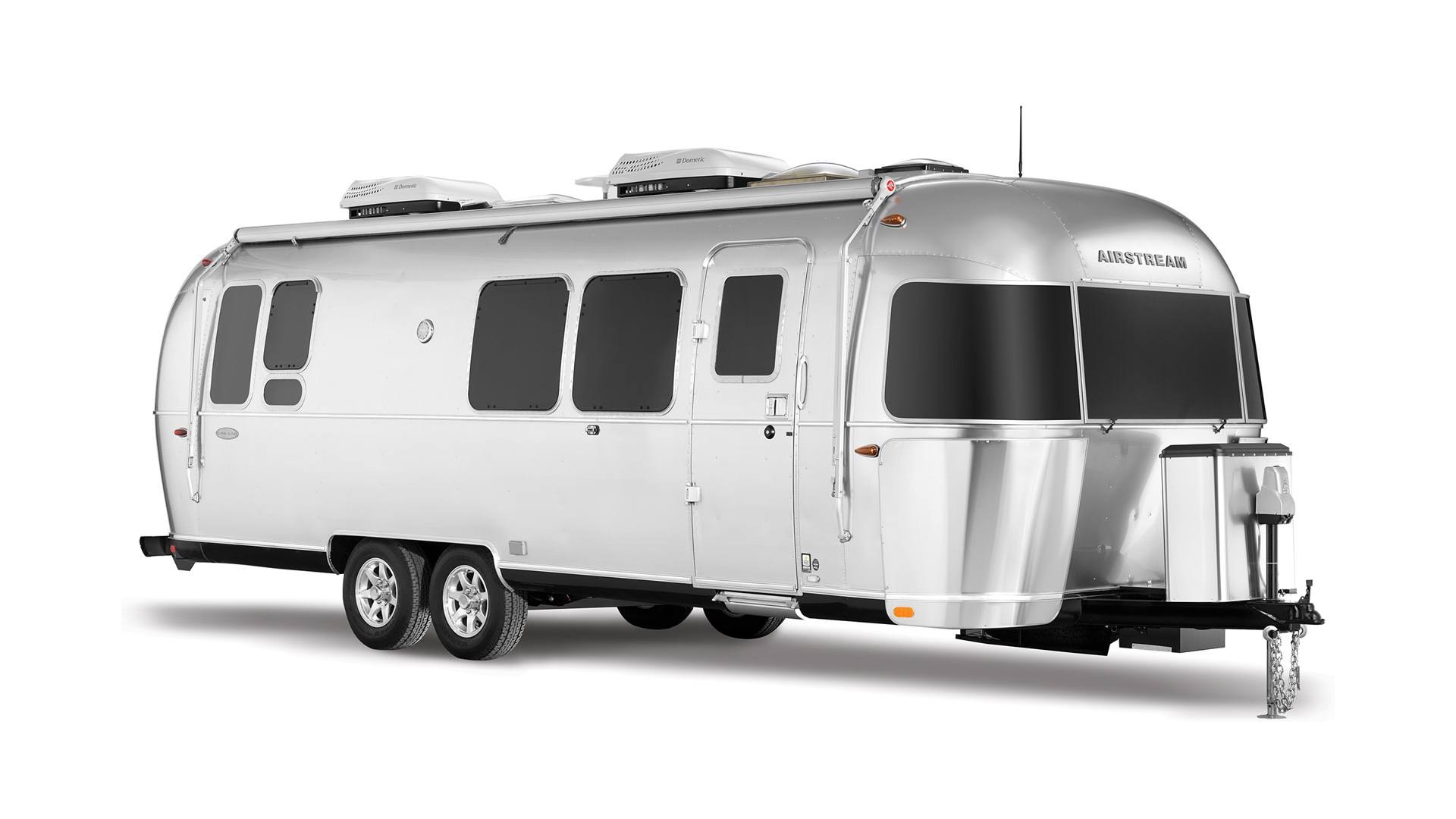 Tour the Inside of an Airstream Flying Cloud
All floorplans for the Airstream Flying Cloud models at The RV Shop feature a U-shaped dinette and bunk beds. But no matter which floor plan you ultimately decide to go with, you'll find that it'll provide a level of both quality and comfort that's unique to the Airstream models at The RV Shop. Choose the style best suited to meet all of your traveling needs, then gracefully start floating away to your ultimate destination.
Inside the Airstream Flying Cloud models at The RV Shop you'll find everything you need to make your next family road trip a success. A Blu-Ray™ DVD Player and cable TV hookup help to ensure the kids will remain entertained throughout the entire journey while features that include handcrafted Italian Lite-Ply® laminated cabinetry provide the level of elegance typically associated with Airstream travel trailers. Panoramic Front Windows with Blackout Shades provide awe-inspiring views of the landscape in front of you, and help to create an ideal atmosphere for sleeping no matter what the time of day.
Drive Away in an Airstream Classic from The RV Shop
The Torsion Axle Suspension of the Airstream Flying Cloud models at The RV Shop help to ensure the smoothest ride possible, no matter how many potholes you encounter on the streets of Louisiana. A LED entrance light and LED dimmable patio awning light help to provide the perfect amount of light, no matter what the situation or occasion. The Fluorocarbon treated UV protected aluminum exterior of the Airstream Flying Cloud provides the ultimate in travel trailer protection, providing added peace of mind to Louisiana owners.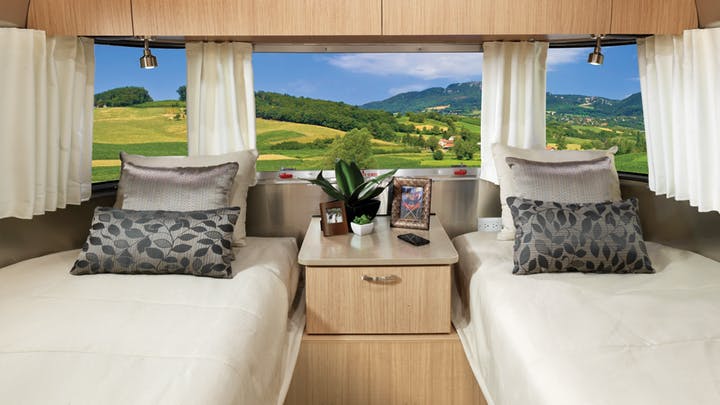 Authorized Airstream Flying Cloud RV Dealer in LA
Contact The RV Shop, a family-owned, Airstream authorized dealer in Louisiana for more details on Flying Cloud floor plans, specifications, color options and additional features. We are a dedicated and knowledgeable South Louisiana RV dealer that enjoys showing our customers the impressive selection of Airstream Flying Cloud travel trailers we have available. We can provide you with the RV of your dreams, then it's up to you to provide all of the fun and adventure!
RV Shop Online serves customers from Louisiana, helping them find the ideal Airstream Flying Cloud RV that can satisfy their every need. We are proud of the unmatched level of customer service that our dealership is known for providing, and we do our best to ensure that each customer that enters our Louisiana dealership leaves satisfied. When it's time to purchase your Airstream Flying Cloud RV, come by The RV Shop and let our friendly sales personnel go over all of the purchasing options available to you.