Airstream International Serenity at The RV Shop in Baton Rouge, LA
The new Airstream International Serenity models at The RV Shop were designed for Louisiana travelers in search of inner peace and the ultimate road trip relaxation. Every interior shape, surface and color in these stylish new travel trailers was designed to help soothe both the mind and body.
A View from Outside the Airstream International Serenity
The RV Shop offers a variety of floor plans for our Louisiana customers to choose from. The RV Shop helps you find the right travel trailer that brings a new level of relaxation to your next vacation or road trip. With their impressive exterior appearance and unmistakable relaxing aura, your Airstream International Serenity travel trailer will certainly turn heads wherever you happen to be traveling.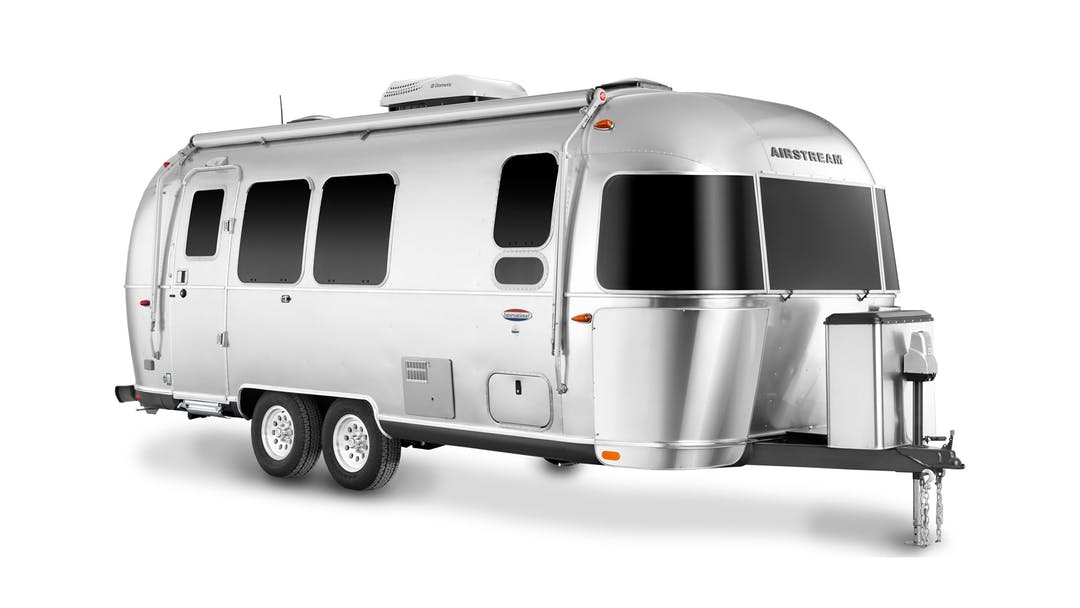 Tour the Inside of an Airstream International Serenity
Inspired by the elegance of harmonious Eastern design, the new Airstream International Serenity travel trailers at The RV Shop feature unique materials that include lemongrass and rice paper, helping these all-new models deliver both luxury and tranquility. Take a tour of the International Serenity at The RV Shop and you'll be able to feel its calming spirit the moment you enter one. This will prove without a doubt that the Airstream International Serenity is the ultimate RV for road trip rejuvenation and relaxation.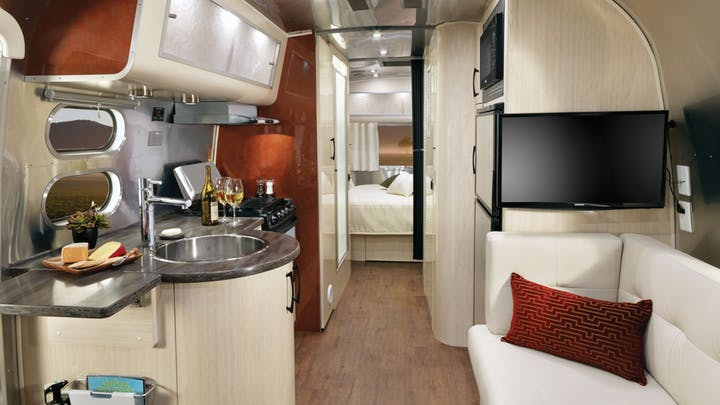 Premium accents, laminates and textured counter tops are just the top of the iceberg when it comes to the inviting atmosphere inside the Airstream International Serenity travel trailers. East meets West and the open Louisiana roads in the new International Serenity at The RV Shop, allowing owners to bring all of the comforts of home along with them on the open road. When you're looking to relax on your next journey, no travel trailer can compare to the Airstream International Serenity.
Drive Away in an Airstream International Serenity from The RV Shop
Airstream International Serenity models at The RV Shop were built to last, and to provide a smooth and relaxing Louisiana travel trailer driving experience. Expertly crafted in all areas, the Airstream International Serenity elevates your inner-peace as you head towards your destination. Visit The RV Shop to experience these innovative travel trailers firsthand, and see for yourself why the new Airstream International Serenity is in a class all its own.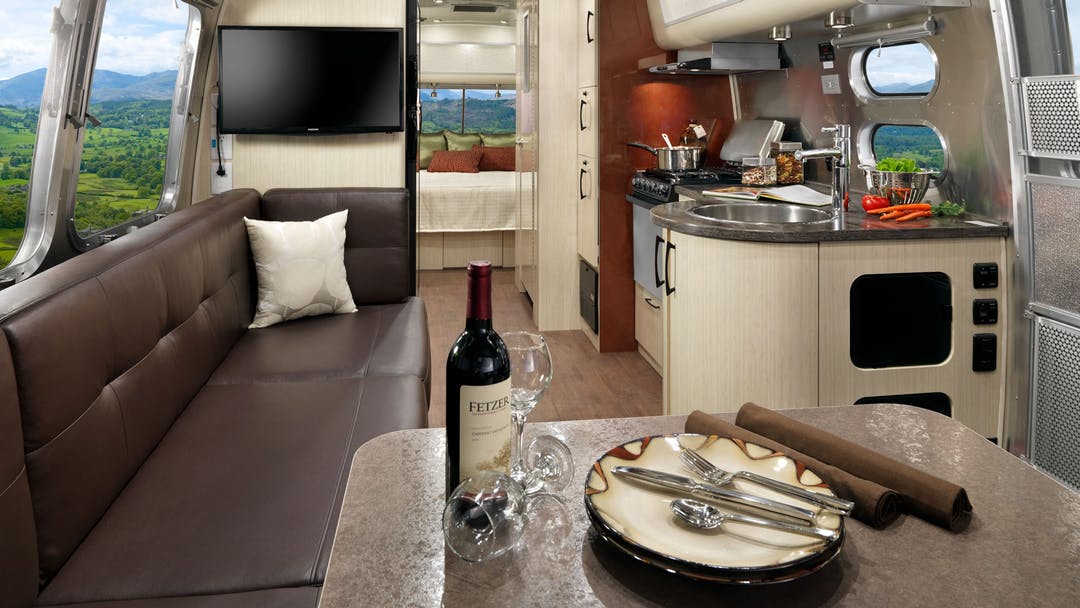 Authorized Airstream International Serenity Dealer in Baton Rouge, LA
Contact The RV Shop, a family-owned, Airstream authorized dealer in Baton Rouge for more details on International Serenity travel trailer floor plans, specifications, color options and additional features. We are a dedicated and knowledgeable South Louisiana RV dealer that enjoys showing our customers the impressive selection of Airstream International Serenity models we have available. We can provide you with the travel trailer of your dreams, then it's up to you to find all of the fun and adventure that awaits!
RV Shop Online serves customers from Baton Rouge, Prairieville, Gonzales, Denham Springs, Walker and all of the surrounding communities, helping them find the ideal Airstream International Serenity that can satisfy their every need. We are proud of the unmatched level of customer service that our dealership is known for providing, and we do our best to ensure that each customer that enters our Baton Rouge dealership leaves satisfied. When it's time to purchase your Airstream International Serenity, come by the RV Shop Online and let our friendly sales personnel go over all of the purchasing options available to you.