Learn More about the Airstream Interstate 19 in Baton Rouge, LA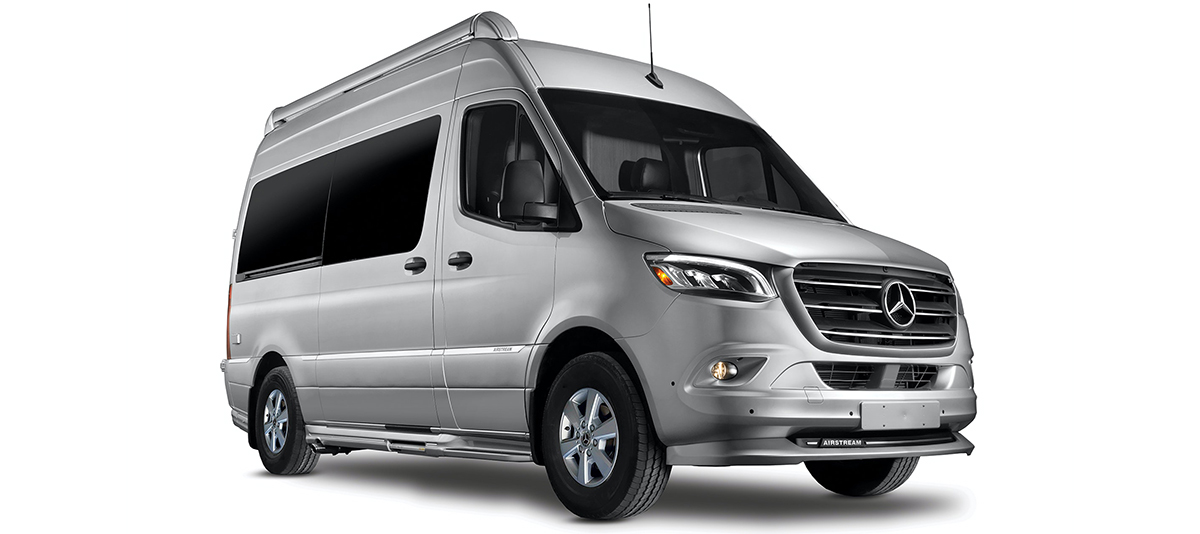 The Airstream Interstate 19 Touring Coach takes everything that makes the Interstate the #1 best-selling Class B diesel motorhome and wraps it in a smaller, nimbler 19-foot package that can easily fit nicely in a standard parking spot. Interstate 19 models are ideal for taking off for a solo Louisiana adventure, or get some much needed couple time with your significant other. In the Airstream Interstate 19 Touring Coach you'll enjoy every luxurious amenity, every advanced safety feature, and most importantly, have the time of your life.
Outside the Airstream Interstate 19
The Interstate 19 is our smallest, nimblest touring coach yet. At only 19 feet, it's only a few feet longer than the average SUV on the road. That means you can easily park neatly in any standard parking spot or maneuver to locations that would be impossible to reach with a larger coach. That's the kind of freedom that opens up all sorts of possibilities to our Louisiana customers.

Discover the Airstream Interstate 19 Interior
The Airstream Interstate 19's floor plan has space for everything you need. Whether you're on cruising the Louisiana roadways or enjoying your ultimate destination, a kitchen, bathroom, sleeping space, lounging space and more go a long ways to ensuring you'll be comfortabel no matter where you happen to be located. Unlimited hot water, power sliding doors and multiplex controls are just a few of the creature comforts offered by the new Airstream Interstate 19 lineup.

Get Your New Airstream Interstate 19 Today
Here at Airstream we've always been focused on quality, standout design and attention to detail. And when it comes to the Interstate 19, what you have is the result of our passions reflected in one of the finest Class B RVs on the Louisiana roads. Are you interested in checking out an Airstream Interstate 19 or purchasing one today? You've chosen the right place! Give us a call, shop online, or visit the RV Shop of Baton Rouge in person! We will help find the right RV for you in no time.