Many Louisiana travelers make their way to a beach frequently. With the Airstream Tommy Bahama, that relaxed, ocean vibes can be a part of all of your journey from the moment you hit the road. The unique, comfortable design will leave you content and thrilled with the atmosphere you have provided for yourself.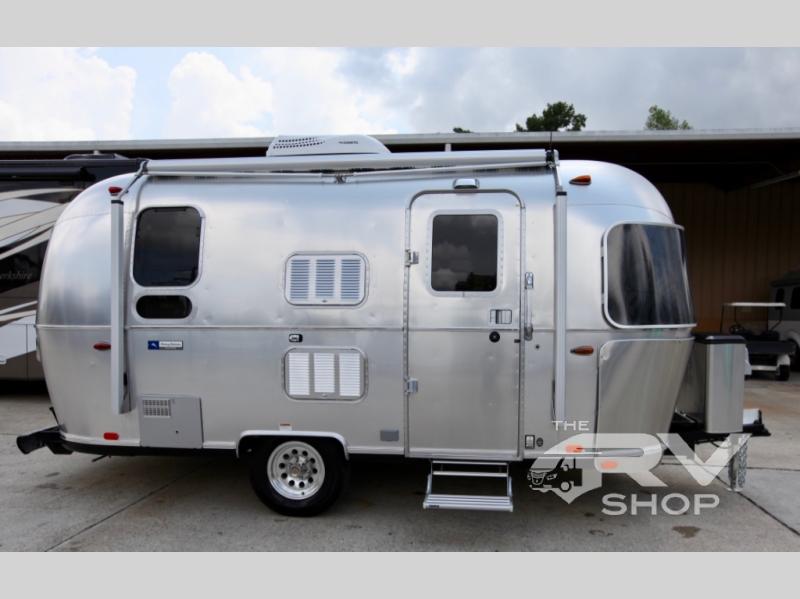 What Makes the Exterior of the Airstream Tommy Bahama Stand Out? 
There are two different models to choose from with the Airstream Tommy Bahama Line. The Tommy Bahama 19CB comfortably sleeps three and has a full, corner bathroom. The Tommy Bahama 27FB also sleeps three, but has a bit more space to stretch out. Both come with a fluorocarbon treated and UV protected aluminum exterior, that can stand up to any challenge you throw its way. There are tempered tinted windows with unique Tommy Bahama designs on them. These trailers also have a torsion axle suspension and a double cam latching system, so you will be ready to tow your Tommy Bahama wherever you want. 
Enjoy the Unique Interior Features of the Airstream Tommy Bahama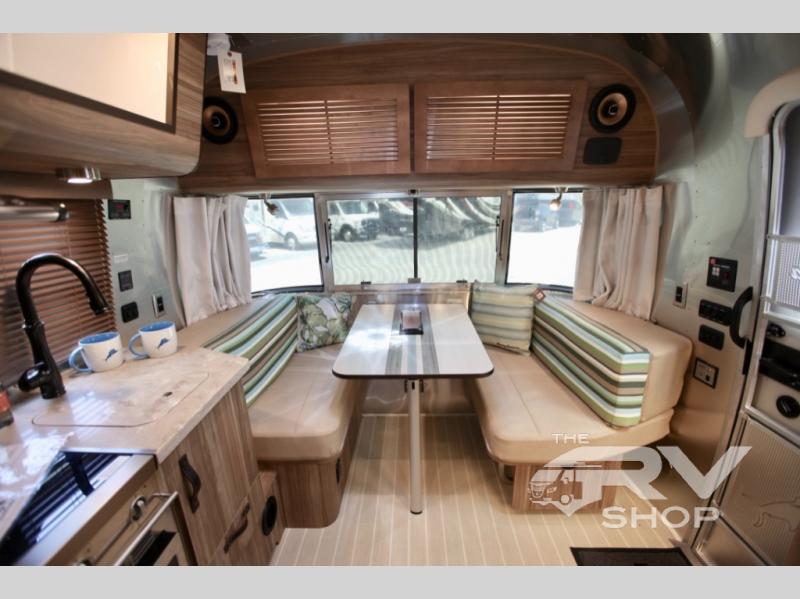 Every detail of the Tommy Bahama's interior has been meticulously thought out. The dinette table is removable, so when you are ready to pack in your bikes, tackle boxes, or anything else, it can be done with ease. This RV model comes with a Kohler sink, stainless steel appliances, hardwood doors, leather handles, and woven vinyl flooring. If you are ready to entertain, you will be thrilled to see the bar with glassware storage, ice maker, and secure bottle storage. The bluetooth audio system and surround sound speakers will make sure that everyone can enjoy whatever entertainment you have going on. For quieter nights, you can settle into a movie on a smart Blu-Ray player. 
Discover the Airstream Tommy Bahama at The RV Shop
The team at The RV Shop can help you pick which of the Tommy Bahama editions is perfect for you. Having a place to settle down in comfort and luxury, while also being fully equipped to be taken on any sort of adventure you can send its way is an amazing position to be in. The RV Shop will make sure all of your questions are answered and that you drive away with confidence. 
Authorized Airstream Dealer in Baton Rouge, LA 
The RV Shop has a well-earned reputation of great customer service with all of its customers. When you know that you want a team that is knowledgeable on all Airstream RV models in southern Louisiana, you do not need to look any further. The Airstream selection that is available is vast and the team is ready to help you get on your way to your next big adventure.