DRV LUXURY SUITES FULL HOUSE  AT THE RV SHOP IN BATON ROUGE, LA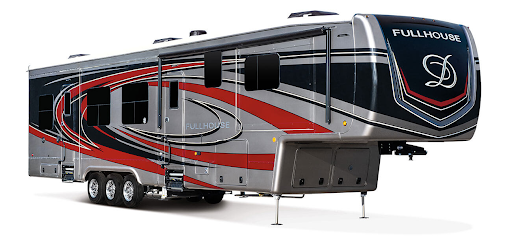 The Full House fifth wheel toy hauler from DRV Luxury Suites, whose brand is synonymous with luxury (it's right there in the name!), gives you the best full-time, four-season travel experience! You not only benefit from the upscale aesthetic that DRV Luxury Suites is known for, but you can take your off-road equipment and other toys with you! Even better, the residential insulation and perimeter heating, the industrial hydraulic system for jacks, the screwed and glued aluminum stud construction, and the dual 30-gallon fuel tanks with fuel pump and fill station make it very comfortable to occupy full-time.
HIGHLIGHTS OF THE DRV LUXURY SUITE FULL HOUSE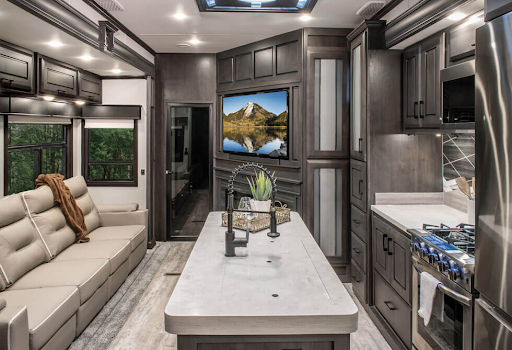 You'll have a great time in this RV because it has so many cutting-edge amenities. The bedroom and kitchen is where you truly see the opulence of the Full House! Highlights include a 20-cubic foot French door refrigerator, convection microwave, pull-out garbage can, high-polished solid-surface countertops, and stainless steel appliances. Plus, the kitchen feels glamorous and stylish, and the bedroom has a walk-in closet, vanity slide, 32" TV with built-in sound bar, over-the-bed reading lights, and full storage under the bed.
DRV LUXURY SUITES FULL HOUSE DEALER IN BATON ROUGE, LA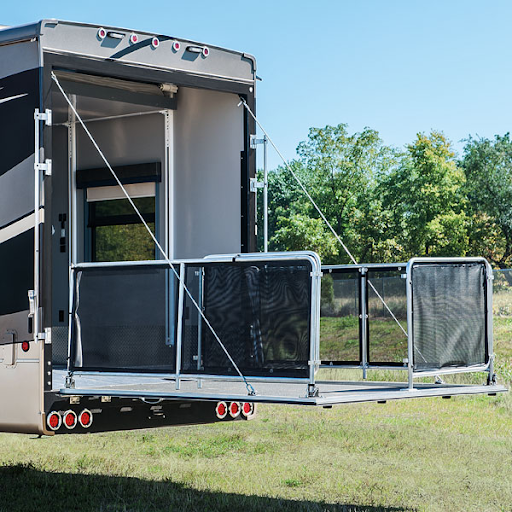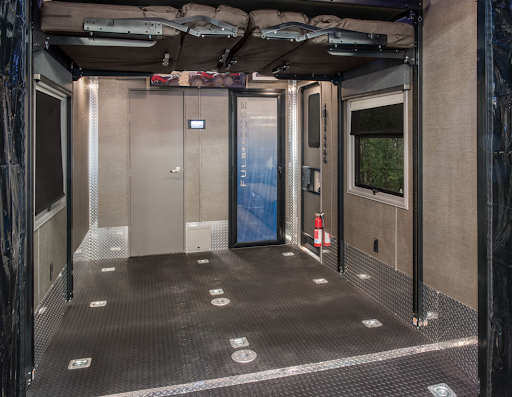 For more information about DRV floor plans, features, and color options, get in touch with The RV Shop, a family-run DRV Luxury Suites dealer in Baton Rouge. We are a committed South Louisiana RV dealer who delight in showcasing the variety of DRV models we have to offer to other RV enthusiasts. Begin your search for the perfect RV for you at The RV Shop!