Learn More about the Nautica Holiday Rambler in Baton Rouge, LA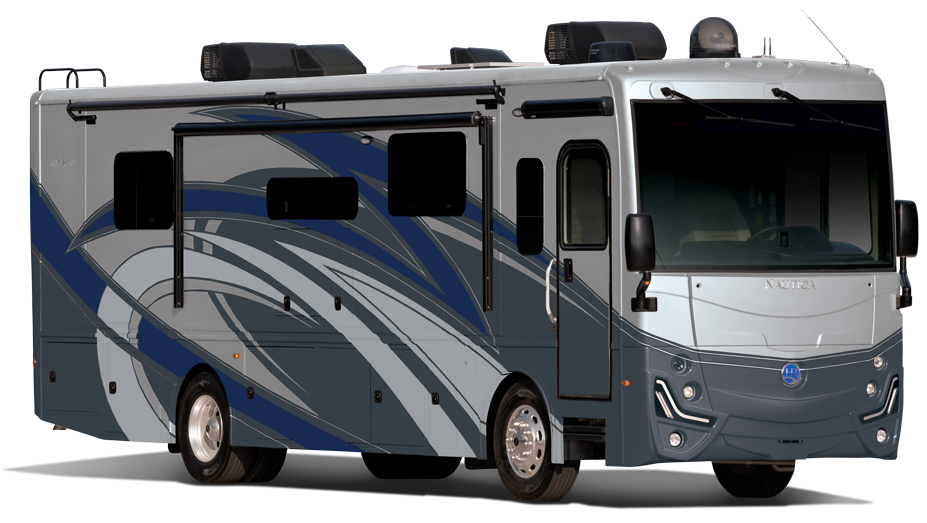 Turn your dreams into reality with the Holiday Rambler Nautica Class A diesel motorhome! With more strength, more storage, and more of everything you need, the Nautica's Freightliner Custom raised rail chassis is the perfect base for all of your travels! There's nothing more relaxing than feeling the sun on your face, the sand between your toes and the fresh ocean breeze in your hair. Unless you're spending the day in the all-new Holiday Rambler Nautica.
Outside the Nautica Holiday Rambler
The Nautica offers you excellent exterior features, like a powered entrance awning with LED lighting, automatic hydraulic leveling jacks, an exterior service station, an exterior entertainment center, and a full-coach water filtration system. To make every day as easy as a day on the beach, the Nautica includes full pass-through exterior storage and a hood design that offers generator access.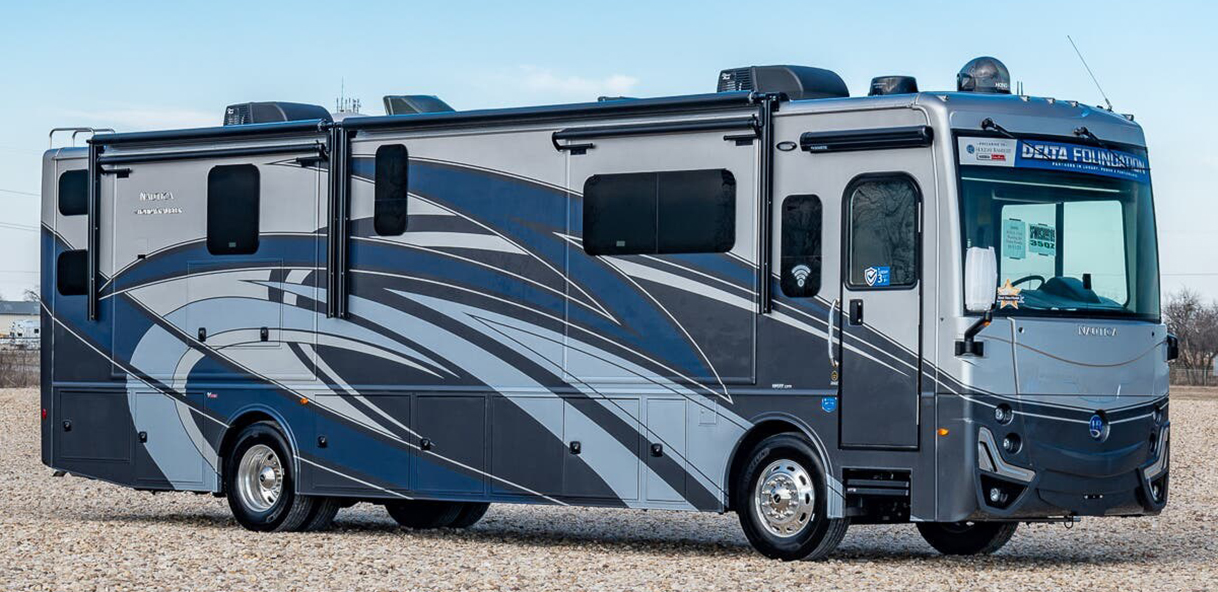 Discover the Nautica Holiday Rambler Interior
You can always count on the Nautica to provide you with a home away from home because the interior has a completely residential feel with its king-size Dream Easy memory foam mattress, electric fireplace, hardwood doors and drawers, stainless steel residential refrigerator, and optional stackable washer/dryer. A 360-degree window treatment surround turns the living quarters into a private escape, while design details like a glass tile backsplash, stainless farmhouse-style sink, and white cabinetry option make it feel like a breezy seaside cottage.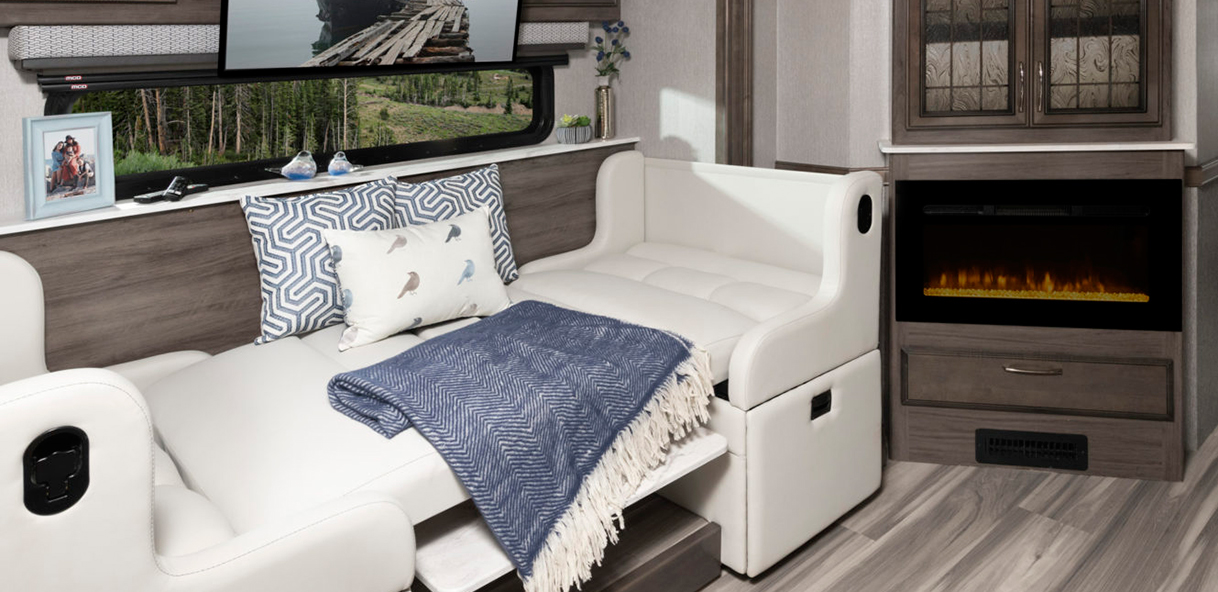 Get Your New Nautica Holiday Rambler Today
When you get behind the wheel of the Nautica Holiday Rambler, you'll find numerous entertainment features to keep you and your passengers entertained. You and your family and friends will never be bored because you won't just have the amazing view of the outdoors, but you'll also have access to our newest state-of-the-art amenities. Make traveling fun by having access to all of the convenient and luxury features of the Nautica Holiday Rambler. Are you interested in checking out a Nautica Holiday Rambler or purchasing one today? You've chosen the right place! Give us a call, shop online, or visit the RV Shop of Baton Rouge in person! We will help find the right RV for you in no time.